The d/i/light Memorial
d/i/light is standing for – Darkness Into Light.
The Memorial is based on the legendary "Shoah Film Collection" @ The New Museum of Networked Art.
100 artists from 30 countries commemorate the Holocaust showing face against Intolerance, Racism & Anti-Semitism.
As an artistic tribute to the victims of Holocaust, this media art initiative is realized in an open concept at the same time online and offline. The conceptual center is representing –>
SFC _ Shoah Film Collection –
a worldwide unique media art and peace initiative addressed to young generations of artists and film makers to deal with the topic of SHOAH (Holocaust) and collective trauma caused by totalitarianism by using new technologies and contemporary approaches in art.
Founded in 2009, and launched on 27 January 2010 (International Holocaust Memorial Day) by Wilfried Agricola de Cologne,, the Cologne based media artist & curator, The d/i/light Memorial is currently incorporating more than 100 outstanding works of art & moving images – art film & videos.
For the presentation of the art film collection to a wider audience, a specific event structure has been founded in 2012, entitled: A Virtual Memorial – Commemorative Interventions – placing the art film collection into complementary audience related interventions like lectures, a symposion, exhibitions, concerts, workshops, artists talks, discussions and much more.
Since 2012, manifestations of the memorial project have been taken place in Riga (Latvia), Vilnius (Lithuania), Warsaw (Poland) and Milan (Italy) under the Patronage of the "European Parliament", and between 2011 and 2017 additionally in St. Petersburg &Moscow (Russia), Szczeczin & Warsaw (Poland), Arad & Timisoara (Romania), Mexico City (Mexico), Phnom, Penh (Cambodia), Tel-Aviv (Israel), Caracas (Venezuela) & Los Angeles (USA).
The Shoah Film Collection
participating artists
Agricola de Cologne (Germany), Steven Ausherman (USA), Yochai Avrahami & Karin Eliyahu (IL), Marta Azparren (Spain), Theme Bannenberg & Nok Snel I (NL), Albert Bayona (Spain), Bebe Beard (USA), Tova Beck-Friedman (USA), Christiano Berti (Italy), Christophe Bisson (France), Isobel Blank (Italy), Paolo Bonfiglio (Italy), Vanane Borian (Israel), Brit Bunkley (New Zealand), Sean Burn (UK), David R. Burns (USA), Dova Cahan I (Israel), Marita Contreras (Peru), Brian Delevie (USA), Konstantinos-A. Goutos (GR), Alicia Felberbaum (UK), Jenna Feldman (USA), Alessandro Fonte (Italy), Peter Freund (USA), Ela Goldman (Israel), Beate Gordes (Germany), Grace Graupe Pillard (USA), Felice Hapetzeder I (SWE), Todd Herman (USA), Istvan Horkay I (Hungary), Murad Ibragimbekov (Russia), Arne Intveen (Switzerland), Shelley Jordon (USA), Mária Júdová (Czech Republik), Menachem Kaiser (USA), Boaz Kaizman, Peter Rosenthal, Marcus Seibert (Germany), Anetta Kapon (USA), Holger Kiess (Germany), Shon Kim (South Korea), Lilia Kopac (Lithuania), Maria Korporal (NL), Tammy Mike Laufer (IL), Dario Lazzaretto (Italy), Dana Levy (IL), Heike Liss & Thea Farhadian (USA), Marcantonio Lunardi(Italy), Lukas Matejka (Slovakia), Wrik Mead (Canada), KirsiMarja Metsähuone (Finland), Branko Miliskovic (Serbia), Valerio Murat and Antonio Poce (Italy), Jay Needham (USA), Doris Neidl (Austria), Ben Neufeld (USA), Brigitte Neufeldt (Germany), Andrea Nevi (Italy), Miri Nishri (IL), Cezary Ostrowski (Poland), Paolo Ottonello (Italy), Anaïs Pélaquier (France), Jacob J. Podber (USA), Doron Polak & Uri Dushy (IL), Isabel Perez del Pulgar (Spain), Roland Quelven (France), Joseph Rabie (France), Janet Riedel, Katja Pratschke, Gusztáv Hámos (Hu), Jean-Michel Rolland (France), Isabelle Rozenbaum (France), Nathania Rubin (USA), Jens Salander (SWE), Antti Savela (SWE), Ekaterina Shapiro-Obermair (Austria), Elana Schwadron Minkow (IL), Daveed Shwartz (IL), Maja Schweizer (Germany), Deborah Sfez (Israel), Allan Siegel/Rene Lichtman (USA), Boris Sribar (Serbia), Roderick Steel (Brazil), Hadas Tapuchi (IL), Rolanda Teicher Yekutiel (Israel), Thanut Rujitanont (Thailand), Myriam Thyes (Switzerland), Angelina Voskopoulos (Greece), Daniel Wechsler (Israel), Yonatan Weinstein (IL), Susanne Wiegner (Germany), Mariusz Wirski (Poland), Ariel Yannay Shani (Israel), Rachel Zaretzky (USA), Anna Zett (Germany)
http://dilight.a-virtual-memorial.org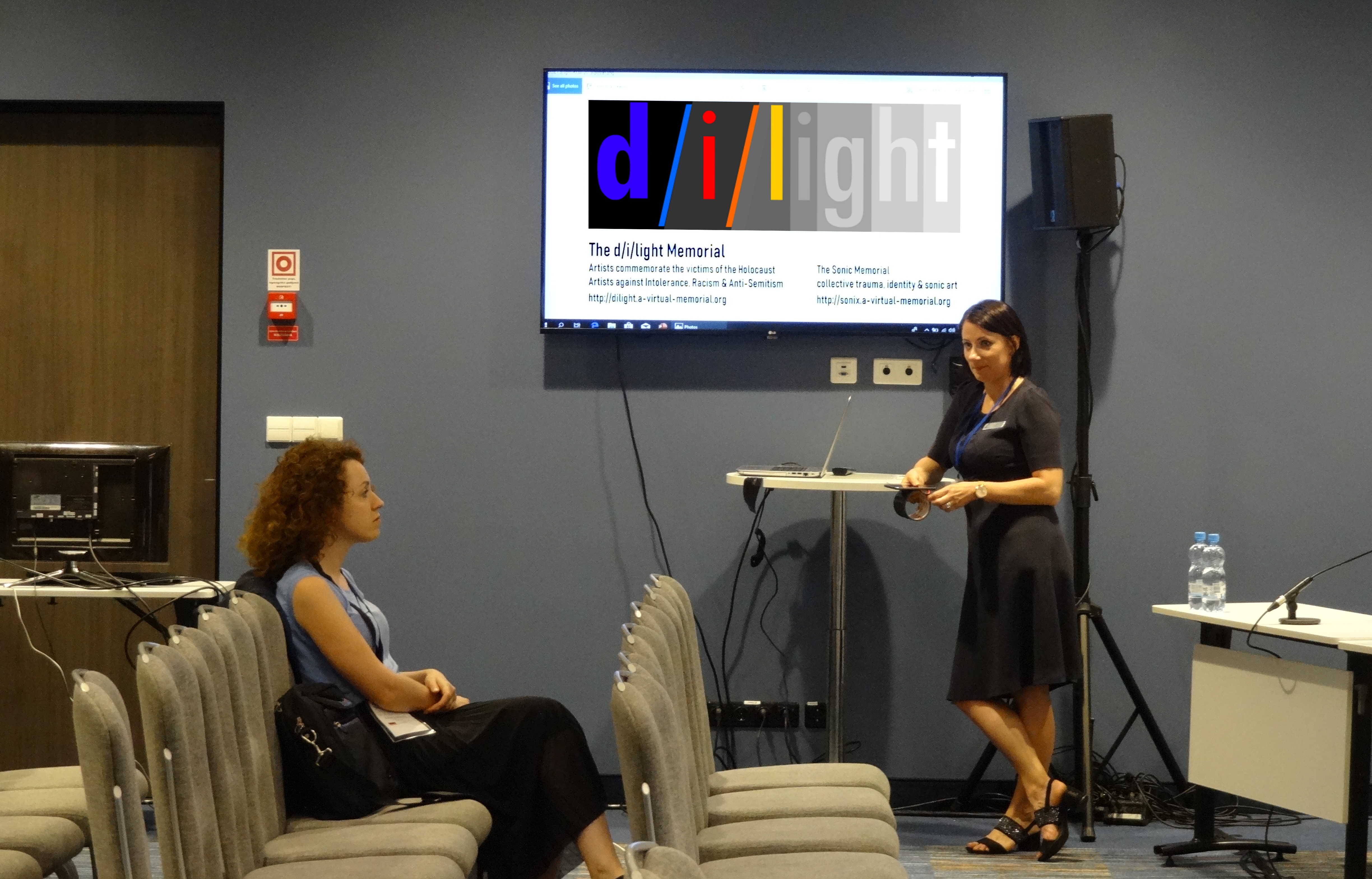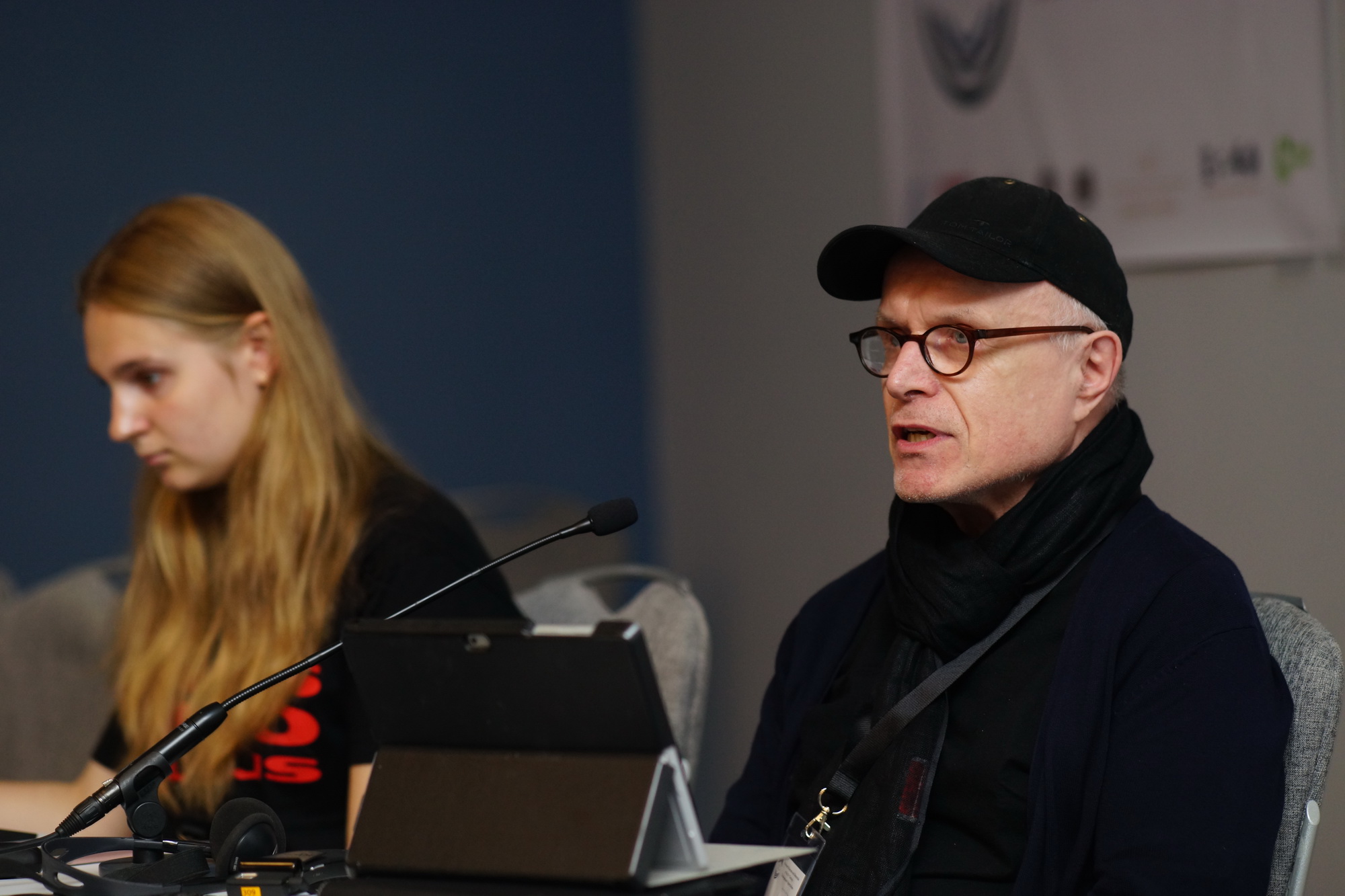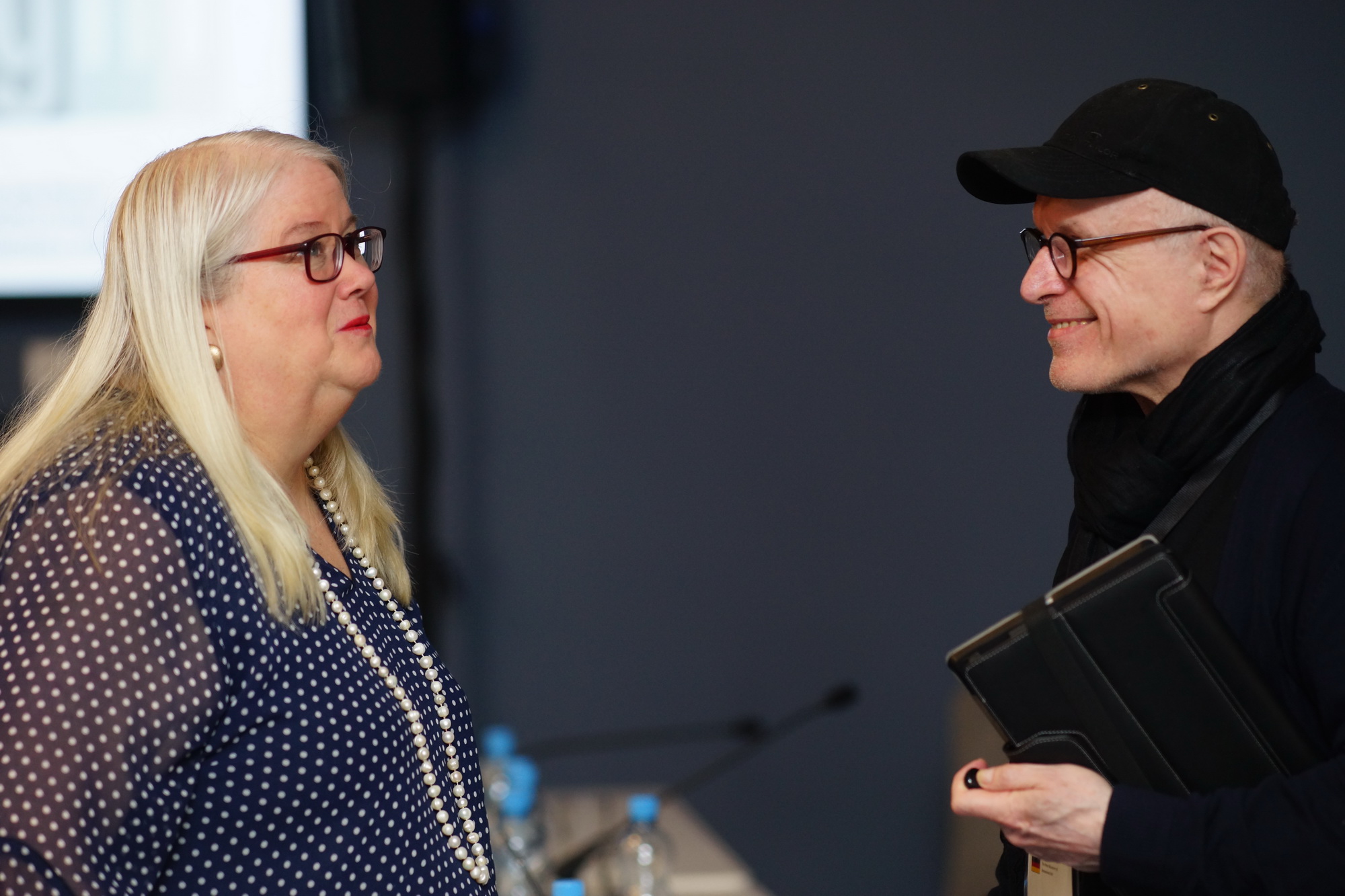 dilight-MEMORIAL_in-Riga-2019-23